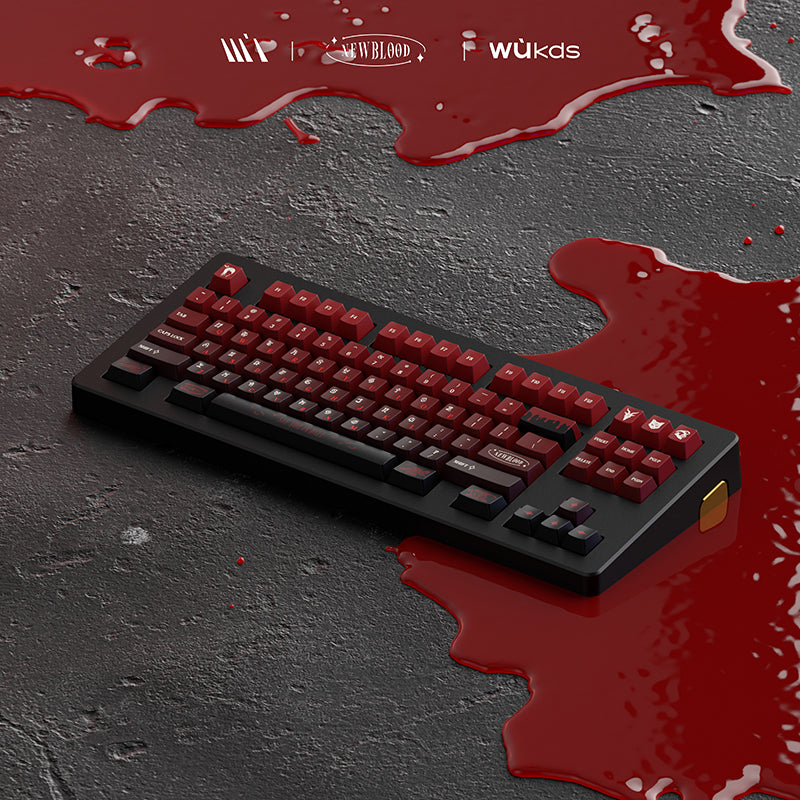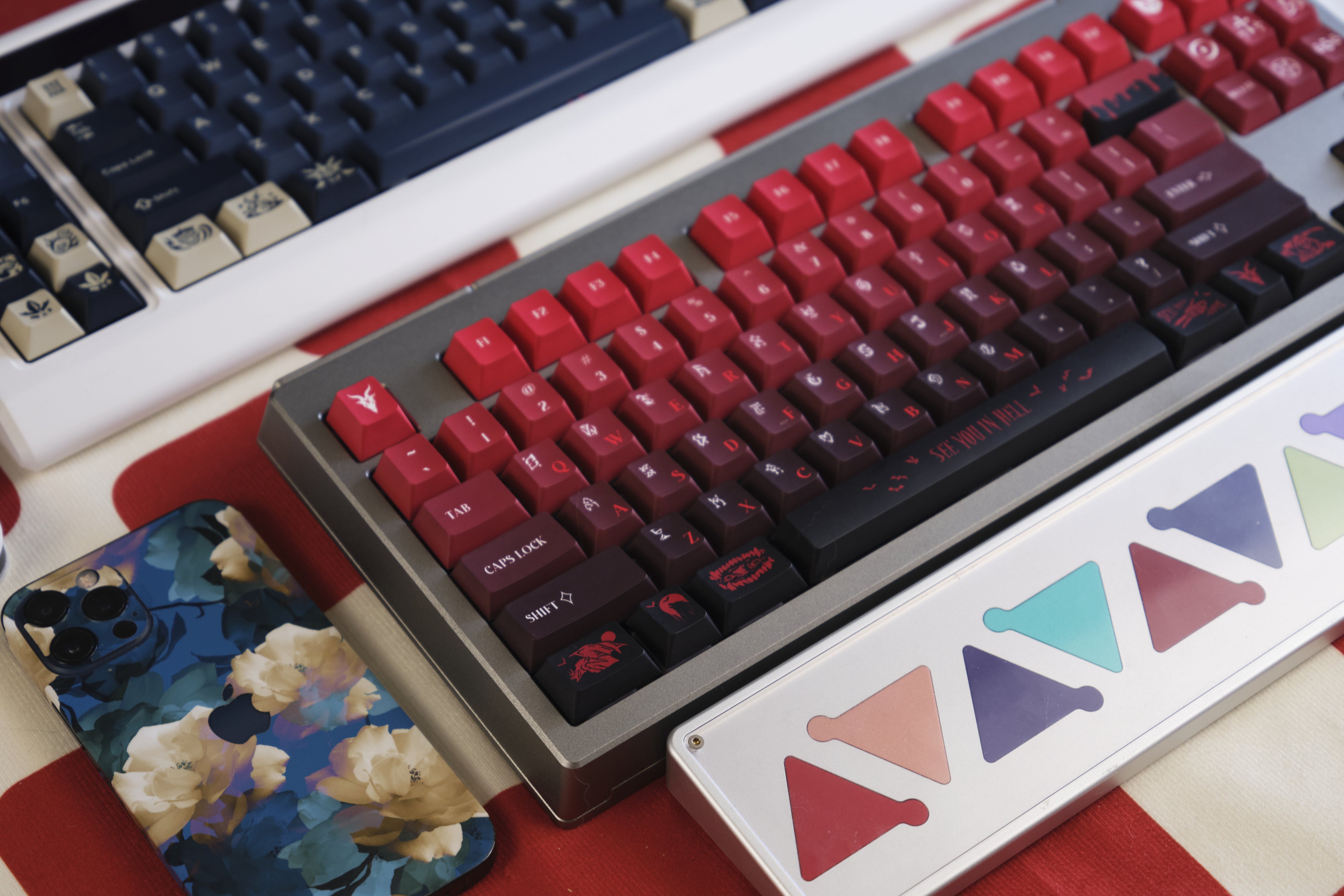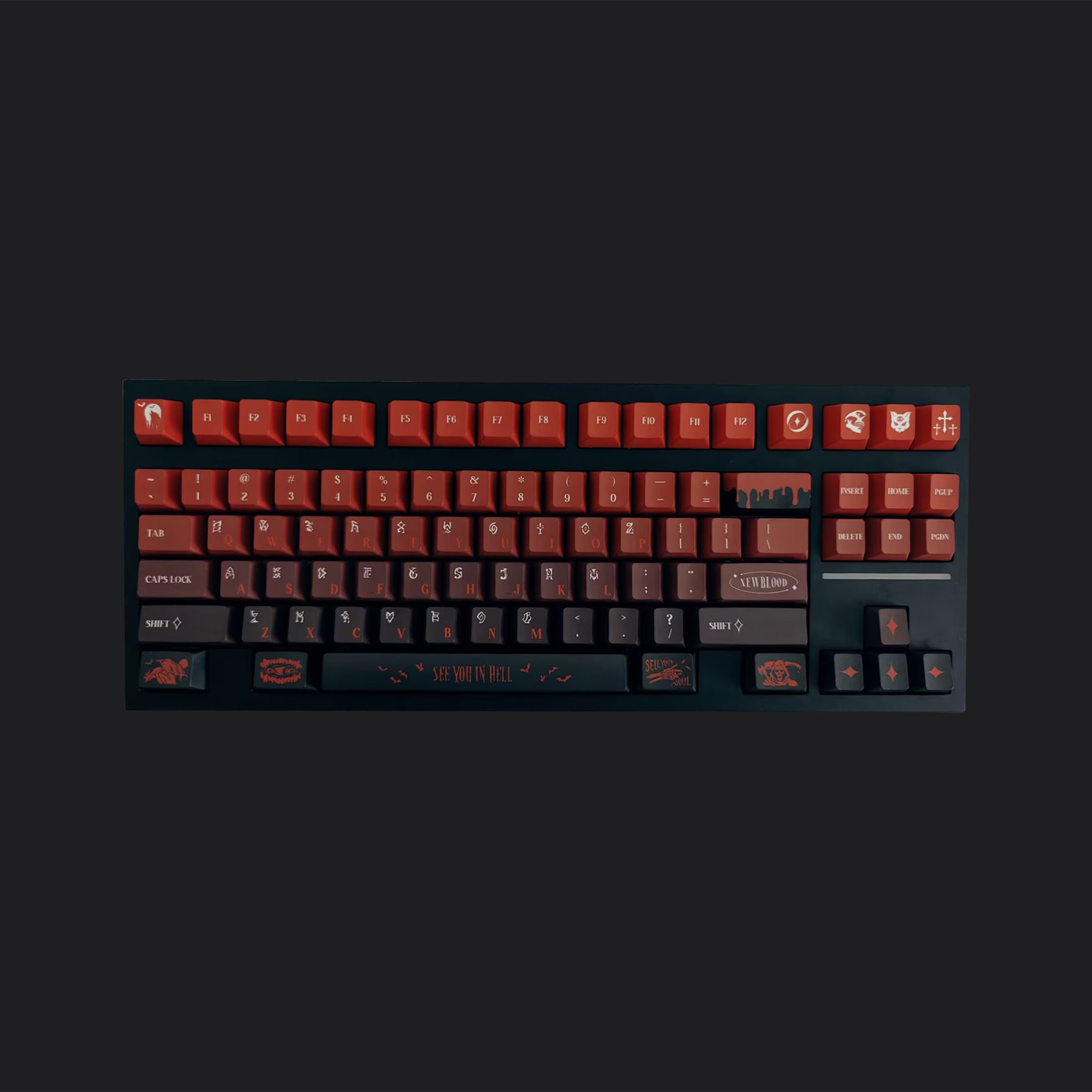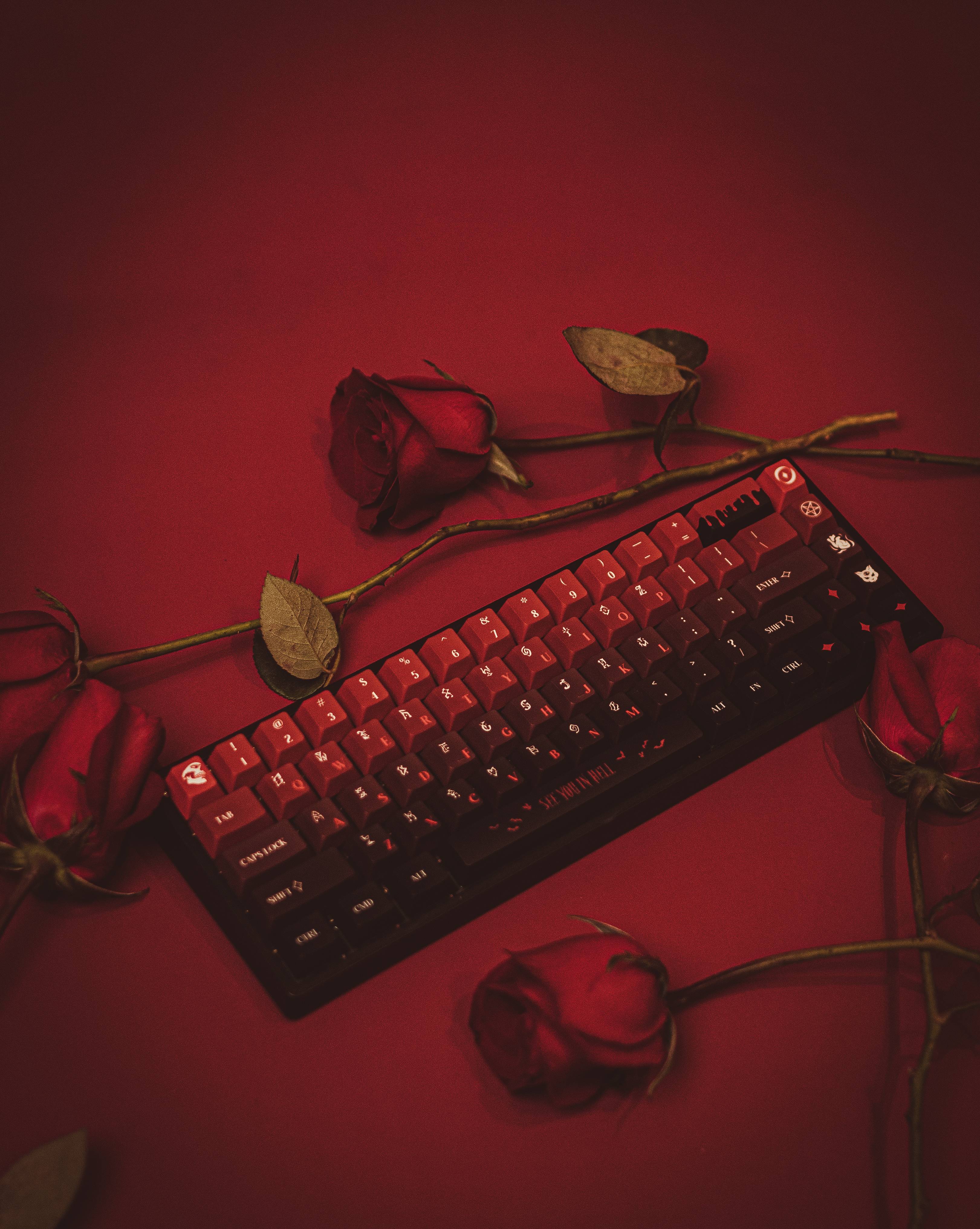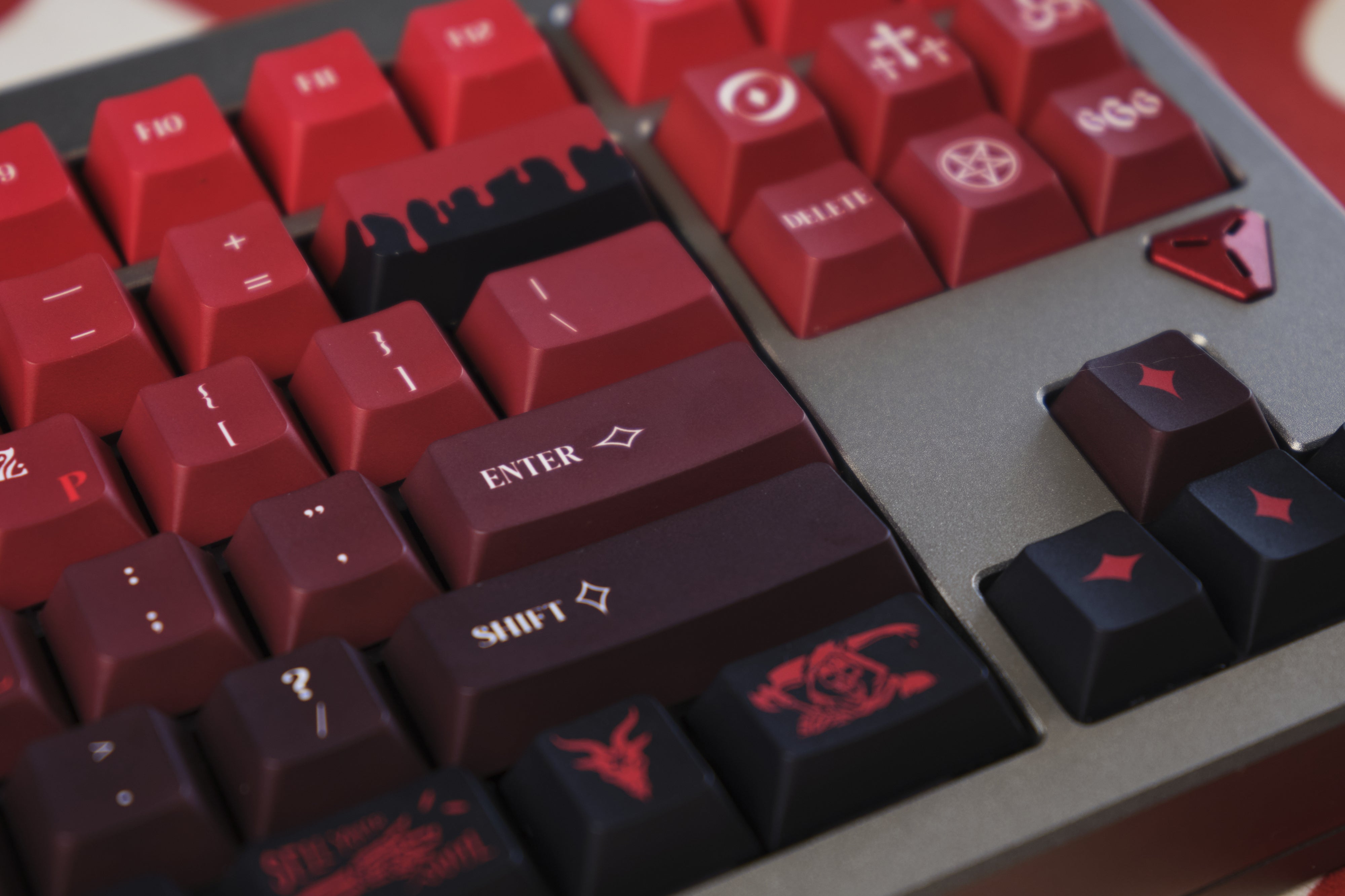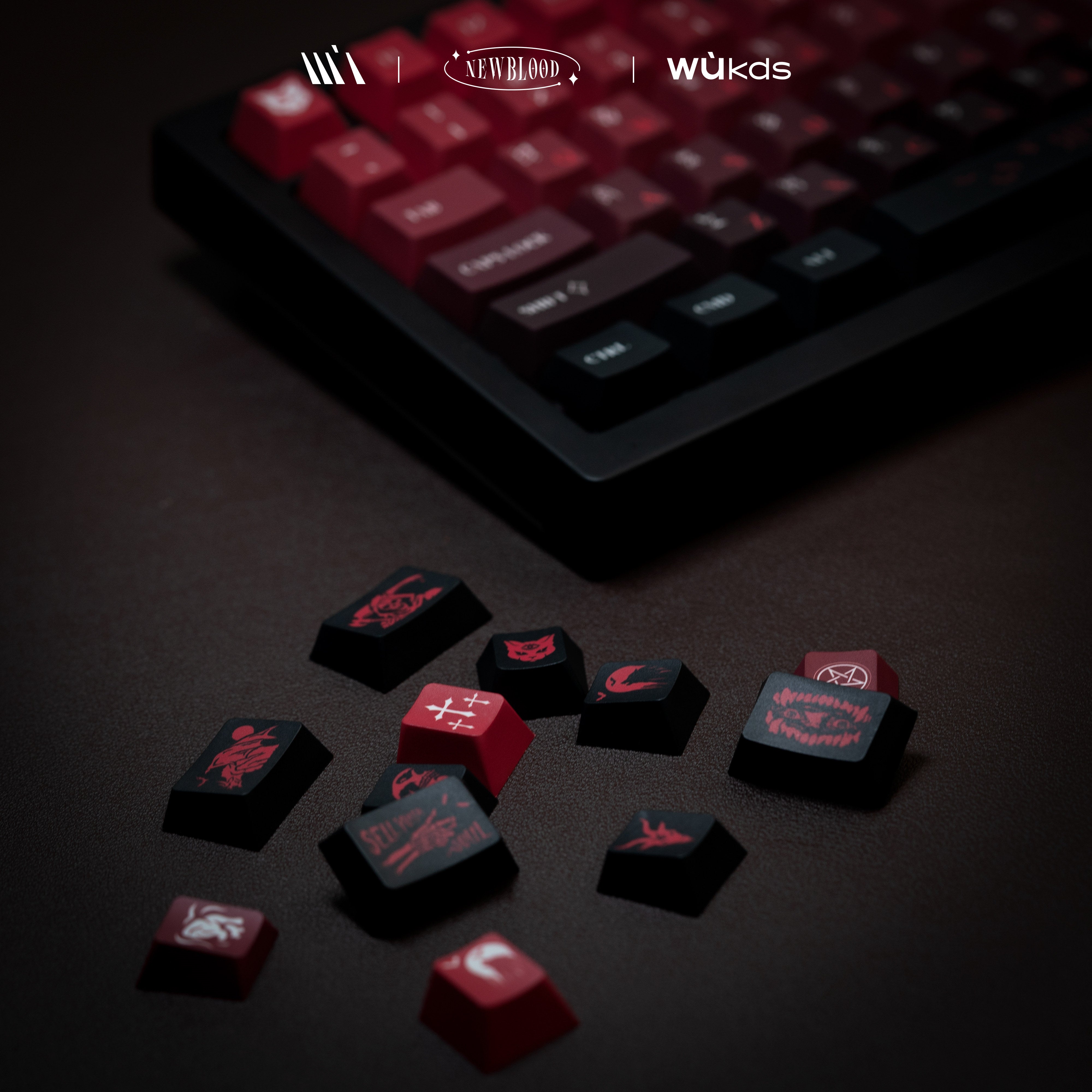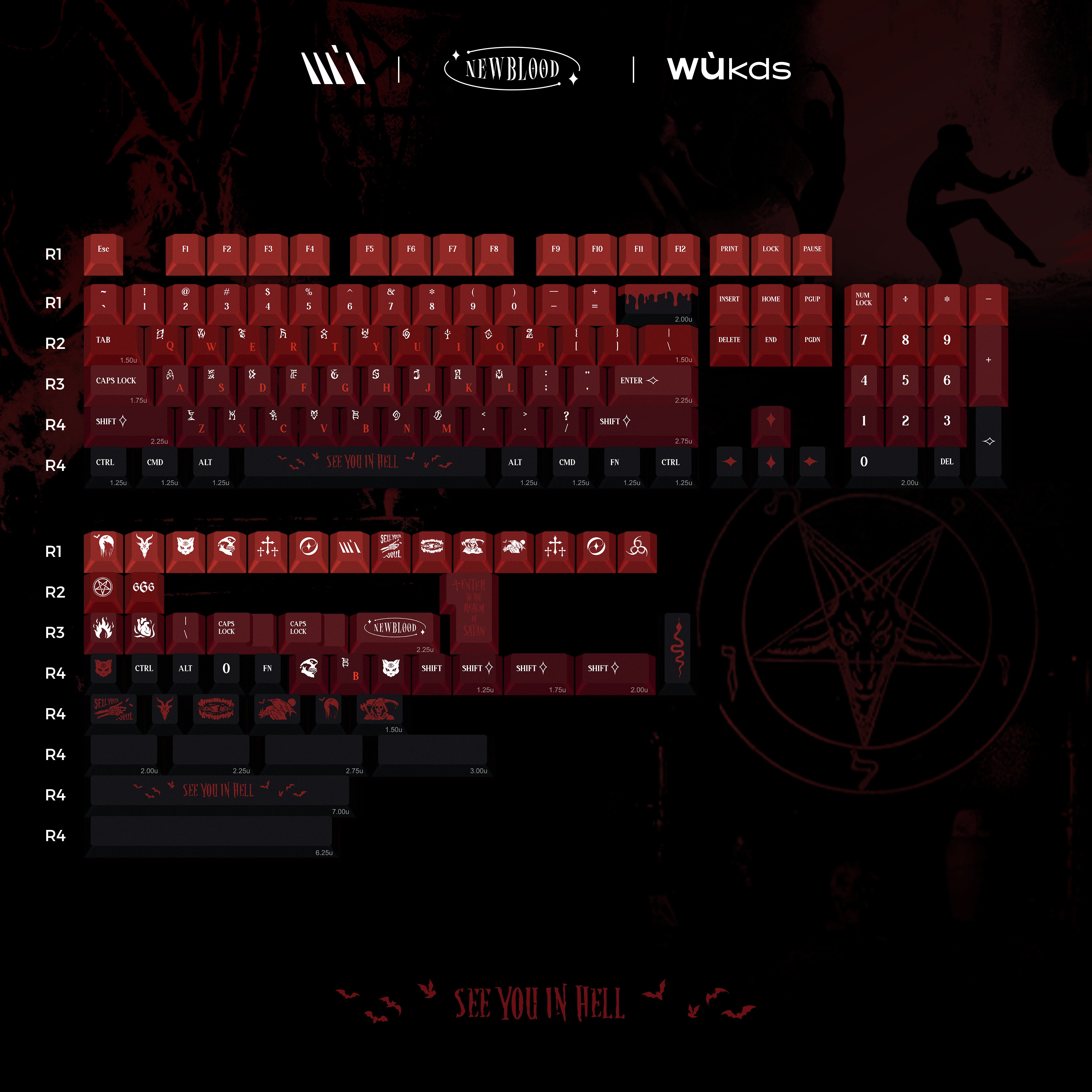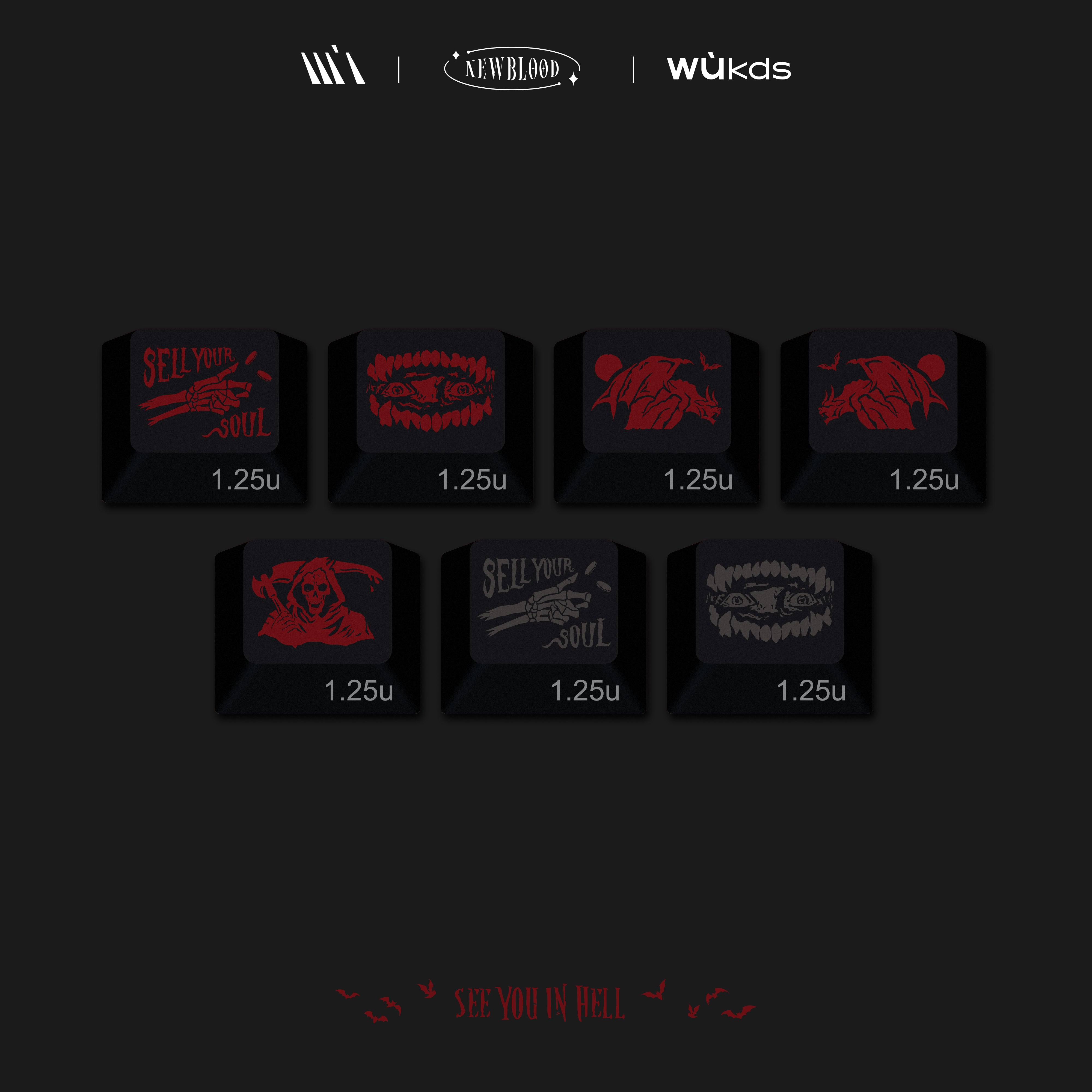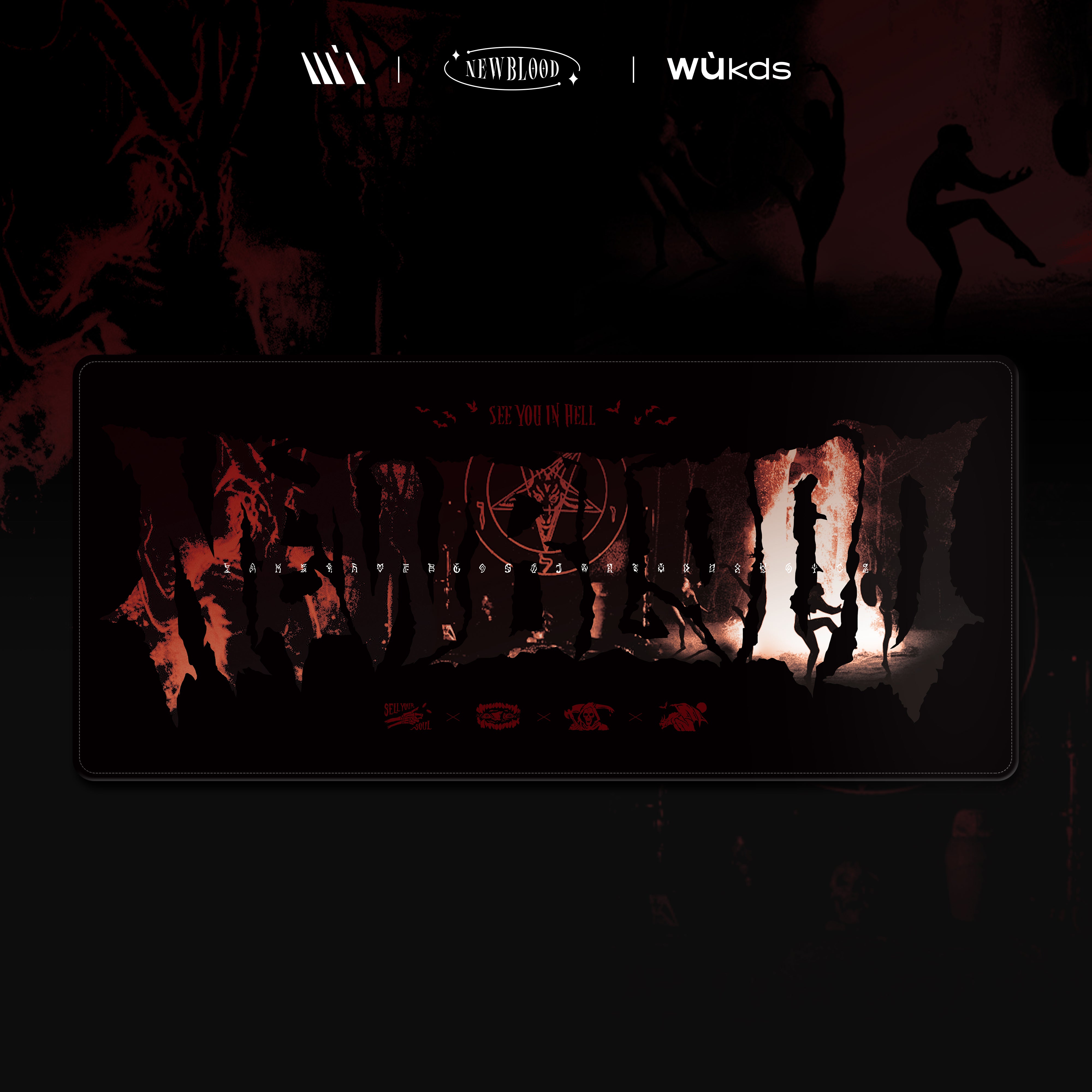 WUkds NEW BLOOD Keycap
---
NEW BLOOD
 Hello everyone, I am the original keycap designer - WUkds, this is my second original keycap, this keycap is a collection of dark elements such as blood race, dark religion, Satan demons, etc., plus keycaps The dark gradient style of the color scheme, we gave this keycap the name-NEW BLOOD
Mouse Pad:900*400*4MM
* Note: This is a Keycap, Not a Keyboard!!!!
*Number of Keys: 152 Keys

*Height: Cherry Profile

*Material: PBT DYE-SUB

Keycap thickness: 1.5mm

【Gradient style design】: The overall design adopts red and black gradient, the unique color matching style enhances the mysterious nature of this keycap, coupled with the evil personality key collocation, it perfectly shows the evil style of the keycap

【Many styles of personalized supplementary keys】: This keycap set has a large number of personalized supplementary keys, you can use them to assemble different styles of keyboards according to your own ideas. When you get tired of one color style, you can change your keyboard to a new style by swapping out a few keycaps.

【Widely Compatible】: 152 keycaps can be used for most ANSI US layout mechanical keyboards, and any key switch with a cross-shaped axis.152 keys can fit for 61/87/104/108/84/64/98/96 mechanical keyboard.With 7U space bar and 1.5UAIT CTRL key and double B key.

Compatible with Alice mechanical keyboards.

【 Dye-Sublimation PBT Keycaps】: With high-quality PBT material and an anti-grease coating, these keycaps provide top-notch durability and a great feel for your typing. less prone to grime buildup. The Dye-Sublimation technology made the color has penetrated into the keycap, the service life of up to ten years will not fade.

【Extra-Thick Key Walls】: The thickened keycap wall makes the keycap more sturdy and durable. The quality is not lost on those expensive keycaps. Packed in blister and carton with a keycaps puller, it is an absolutely worthw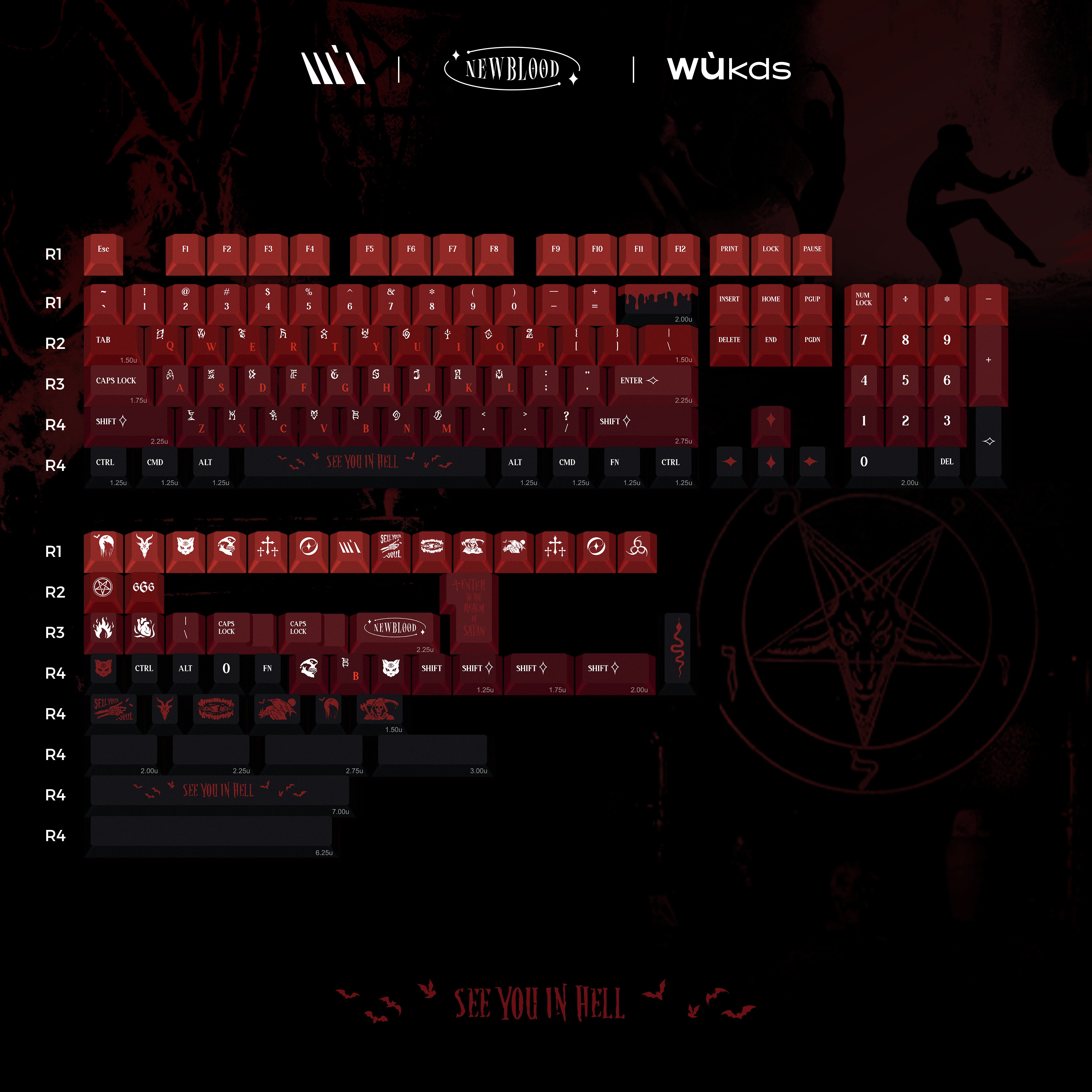 This product has no reviews yet.