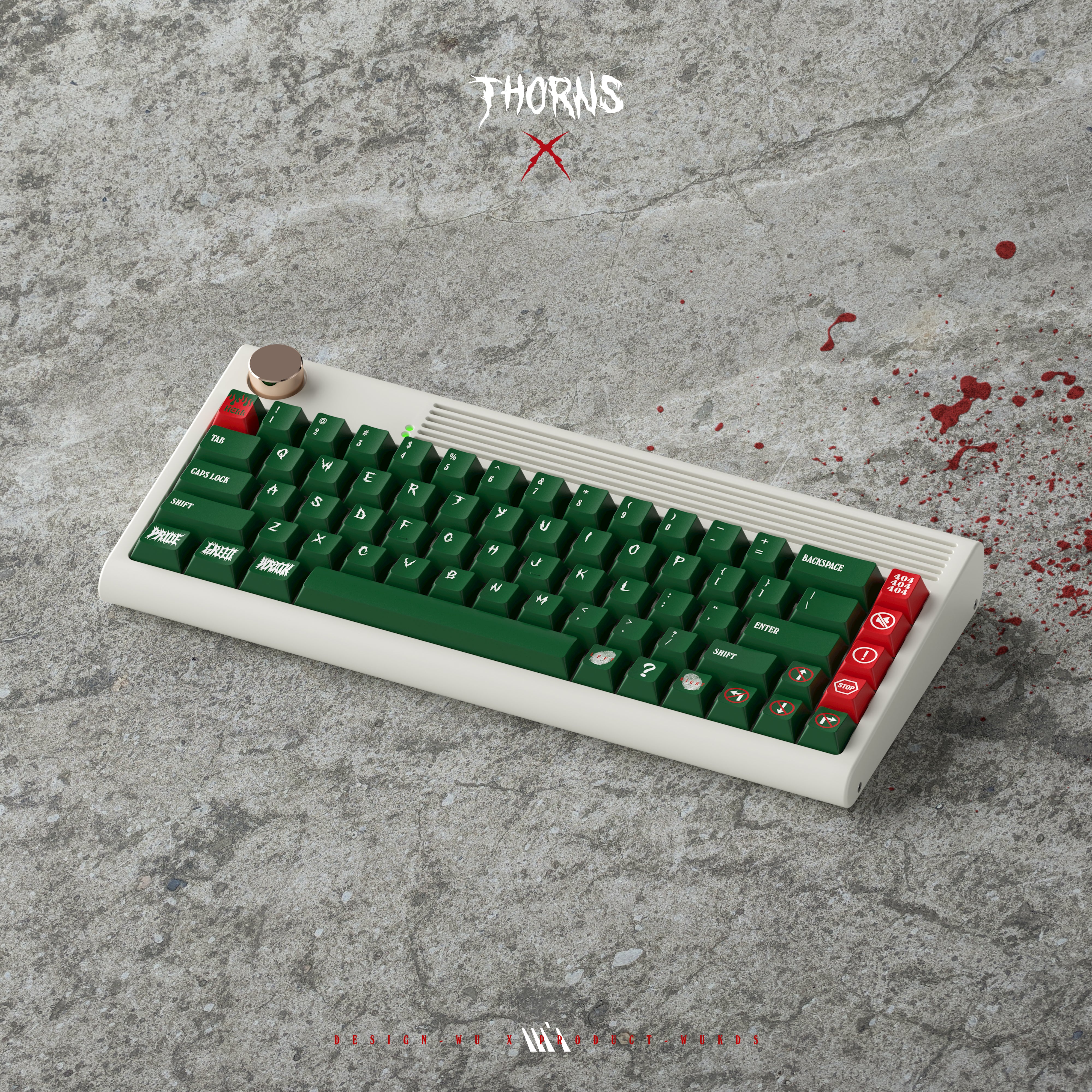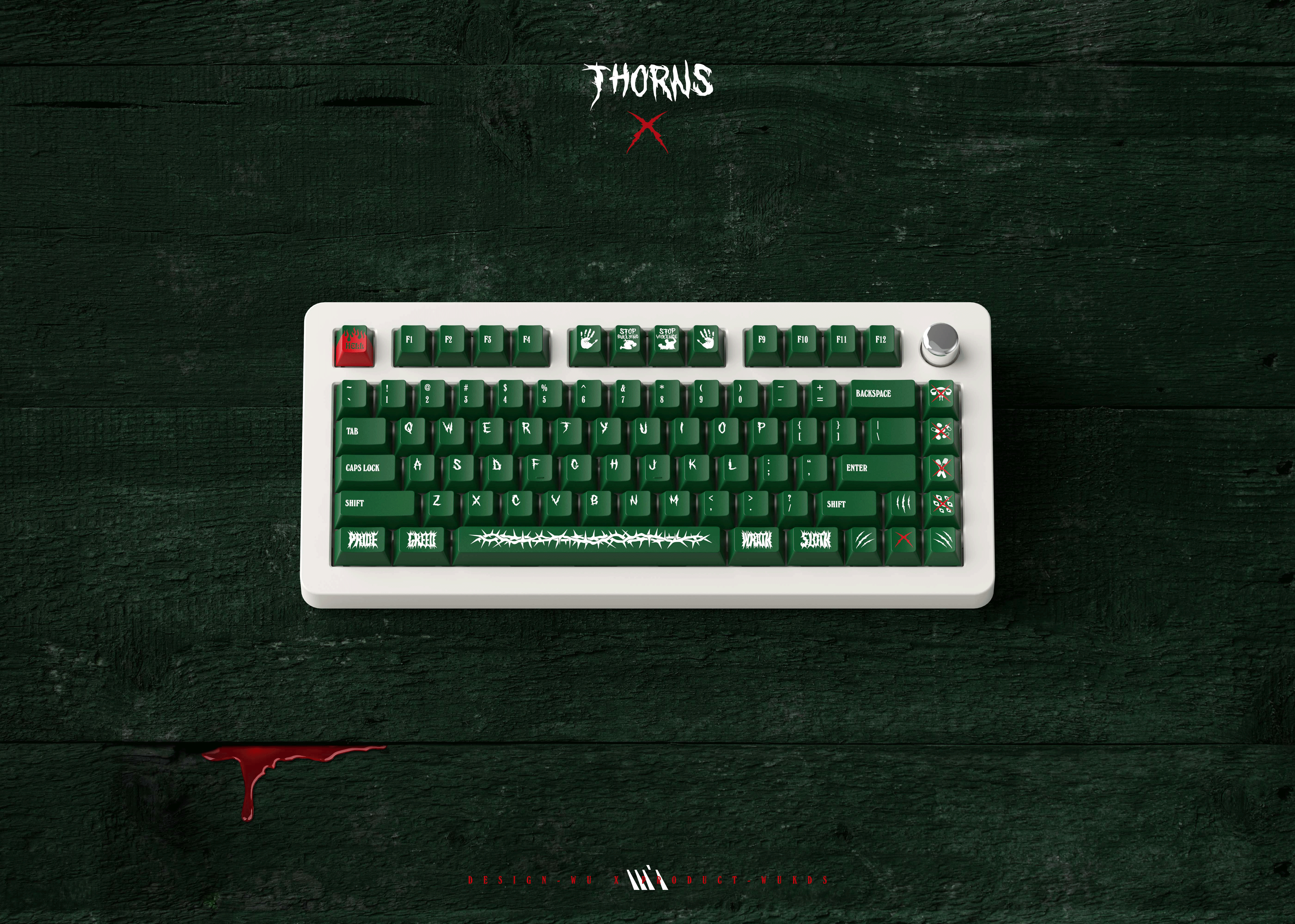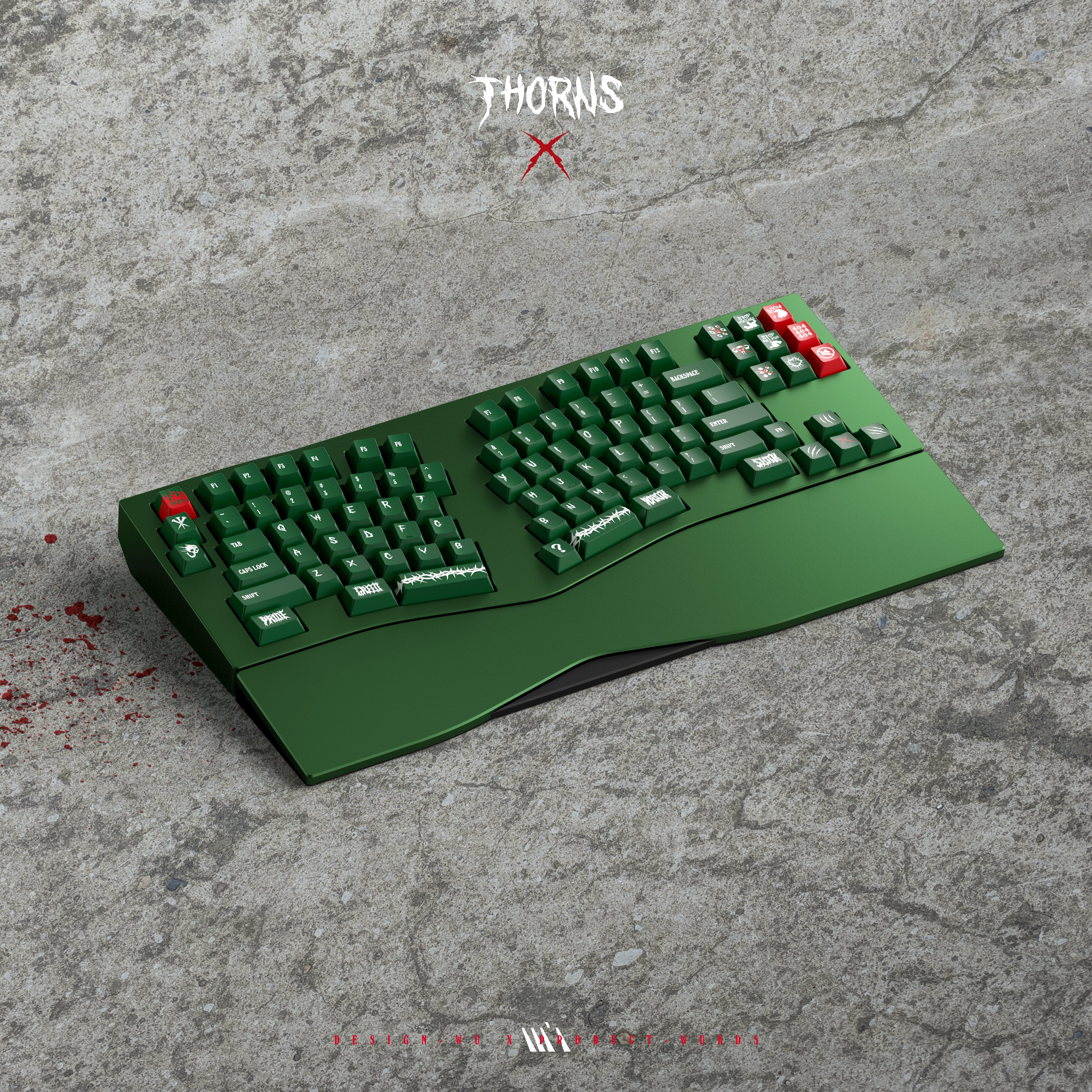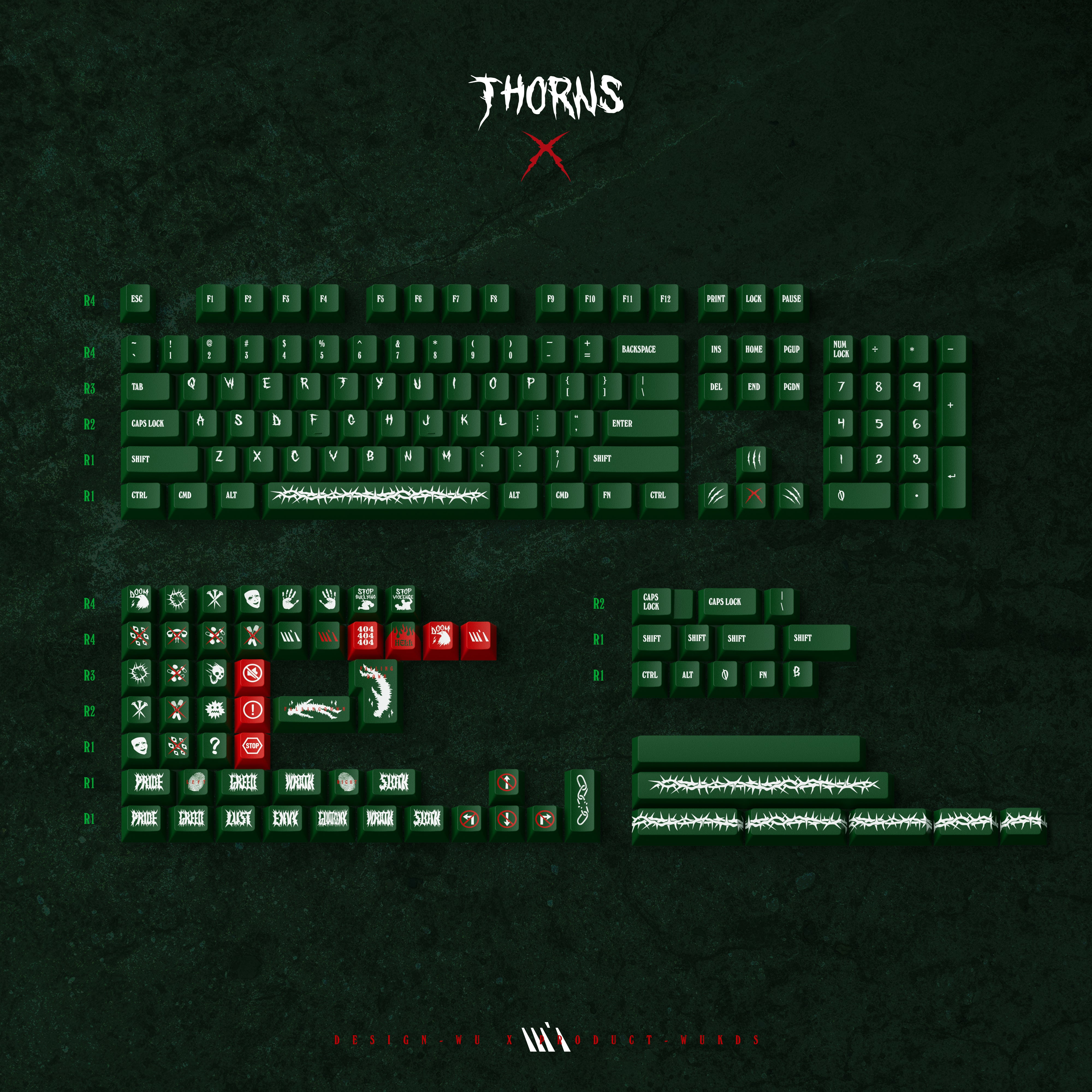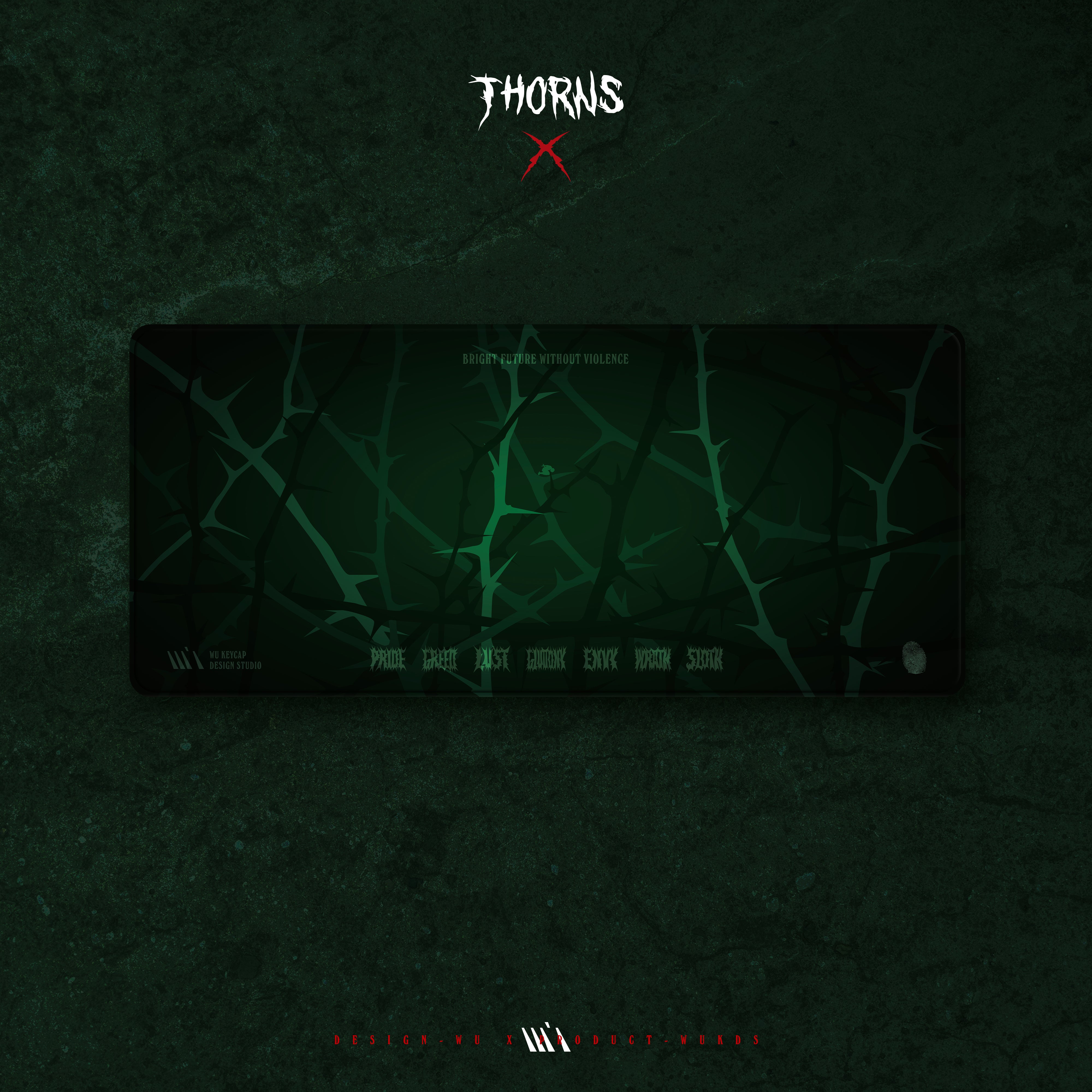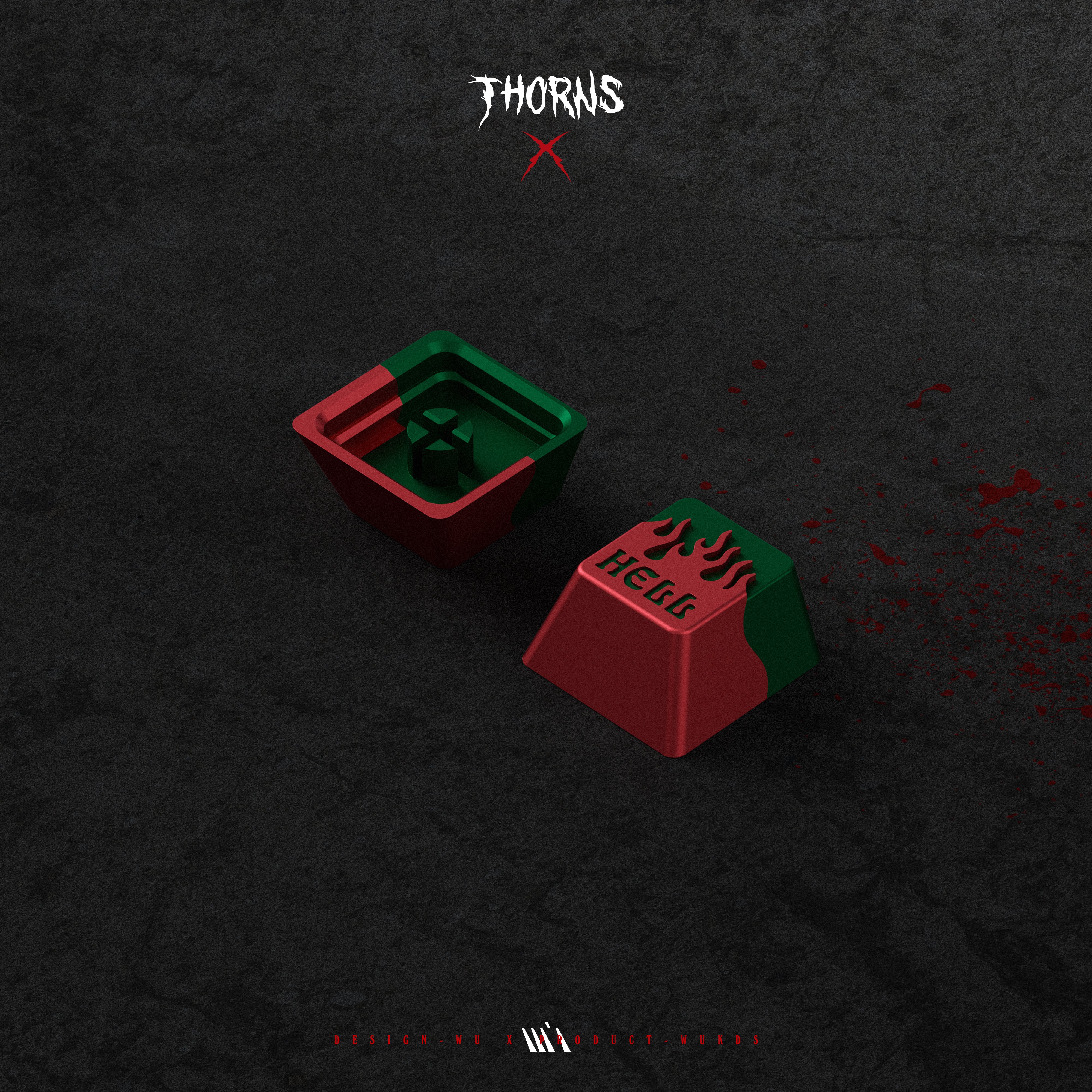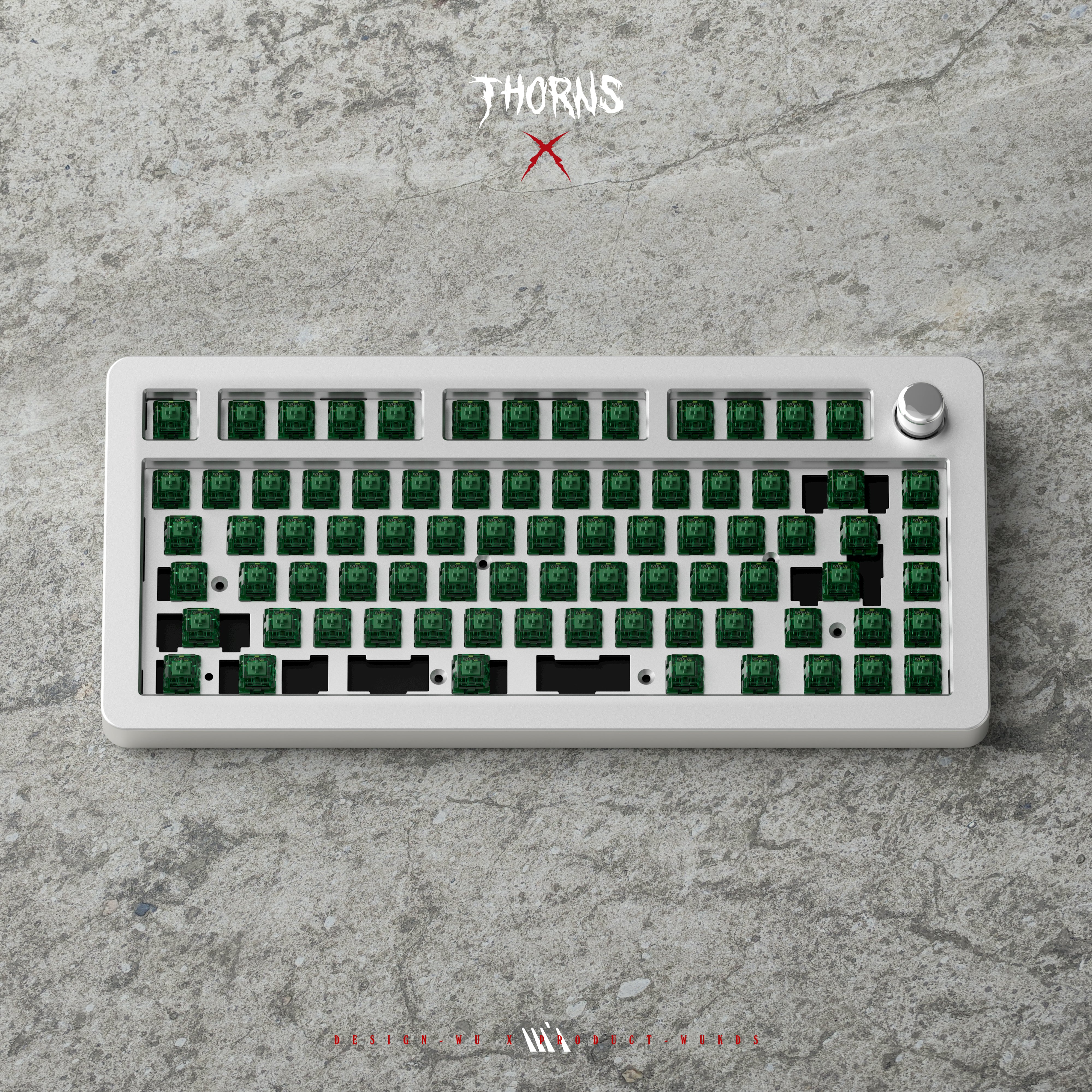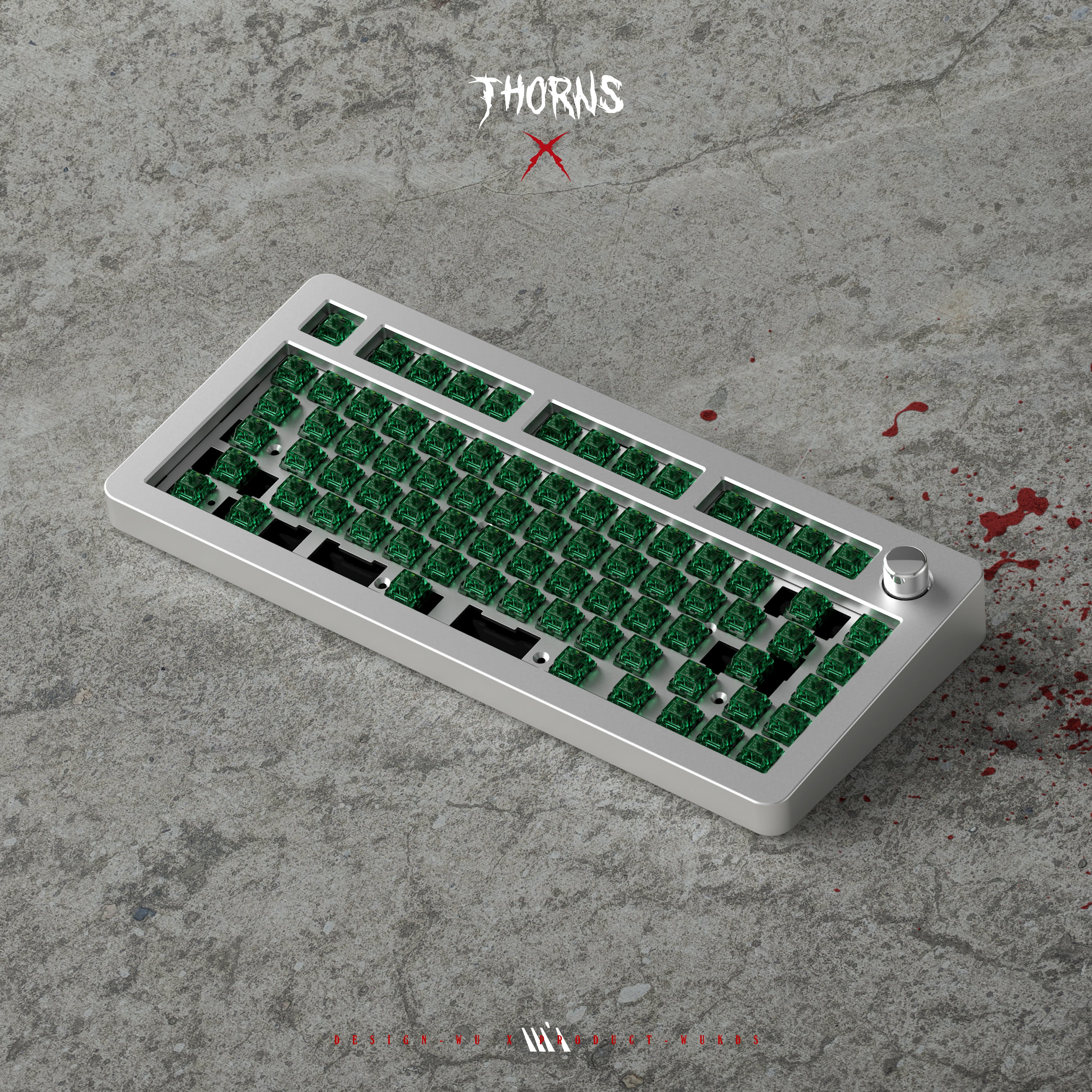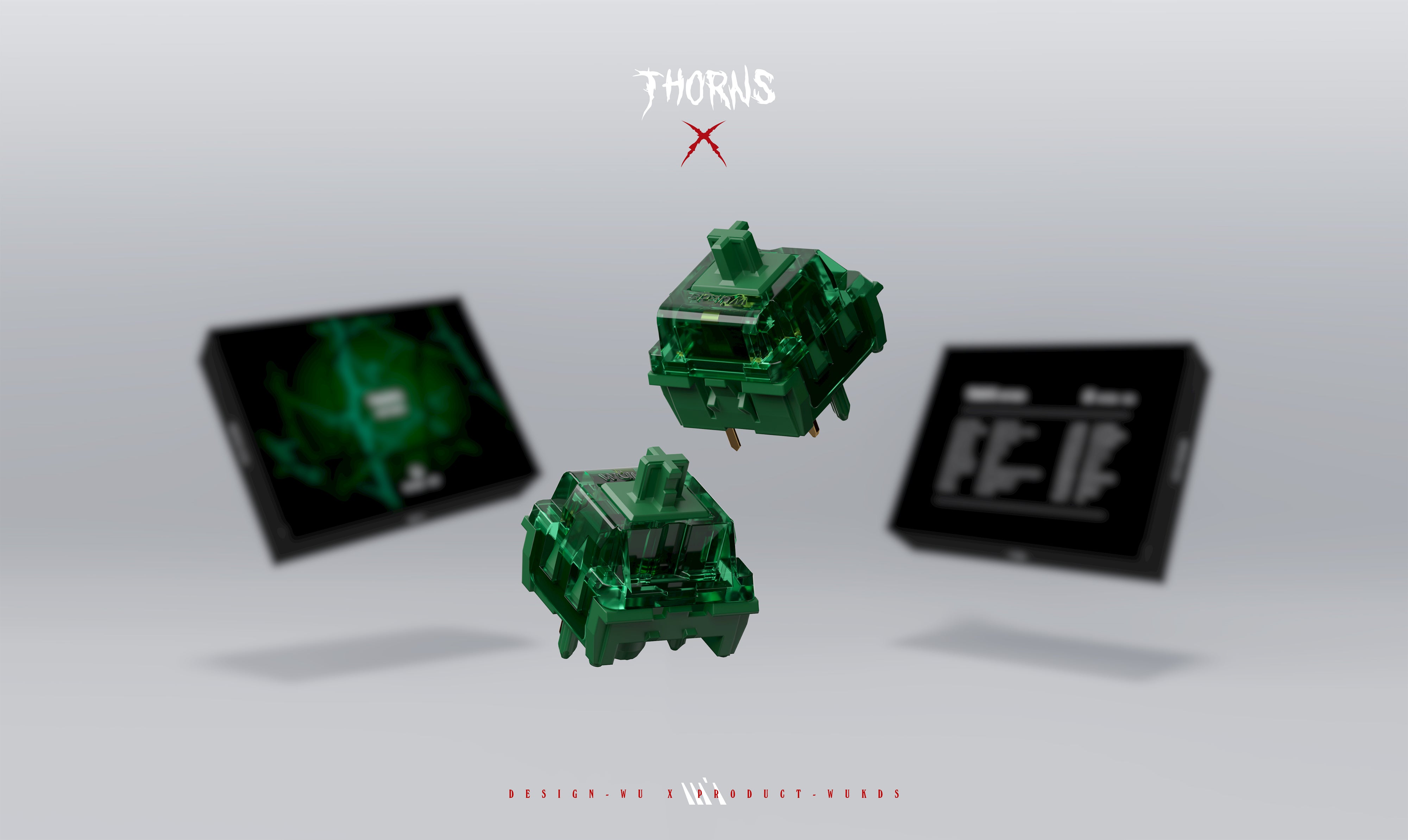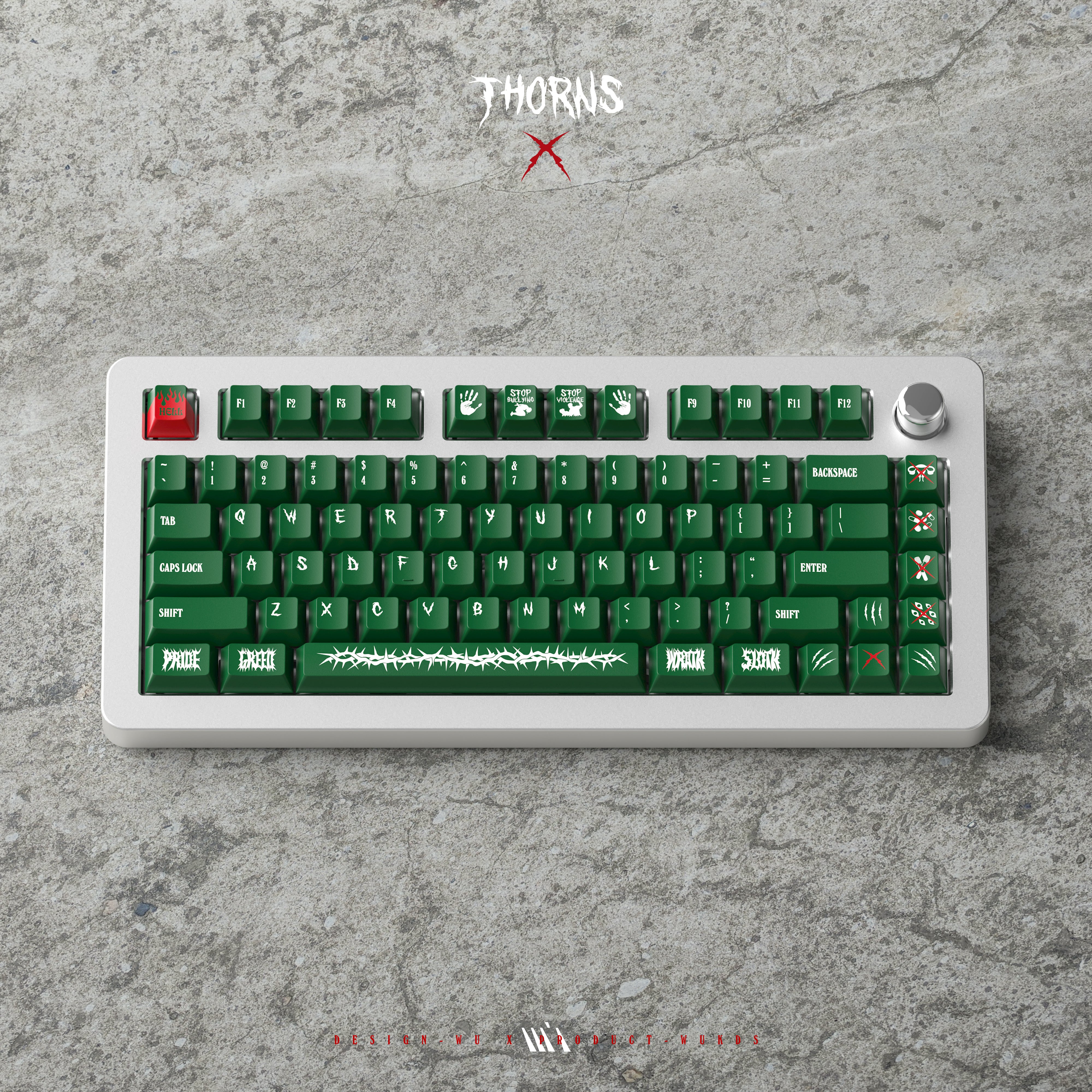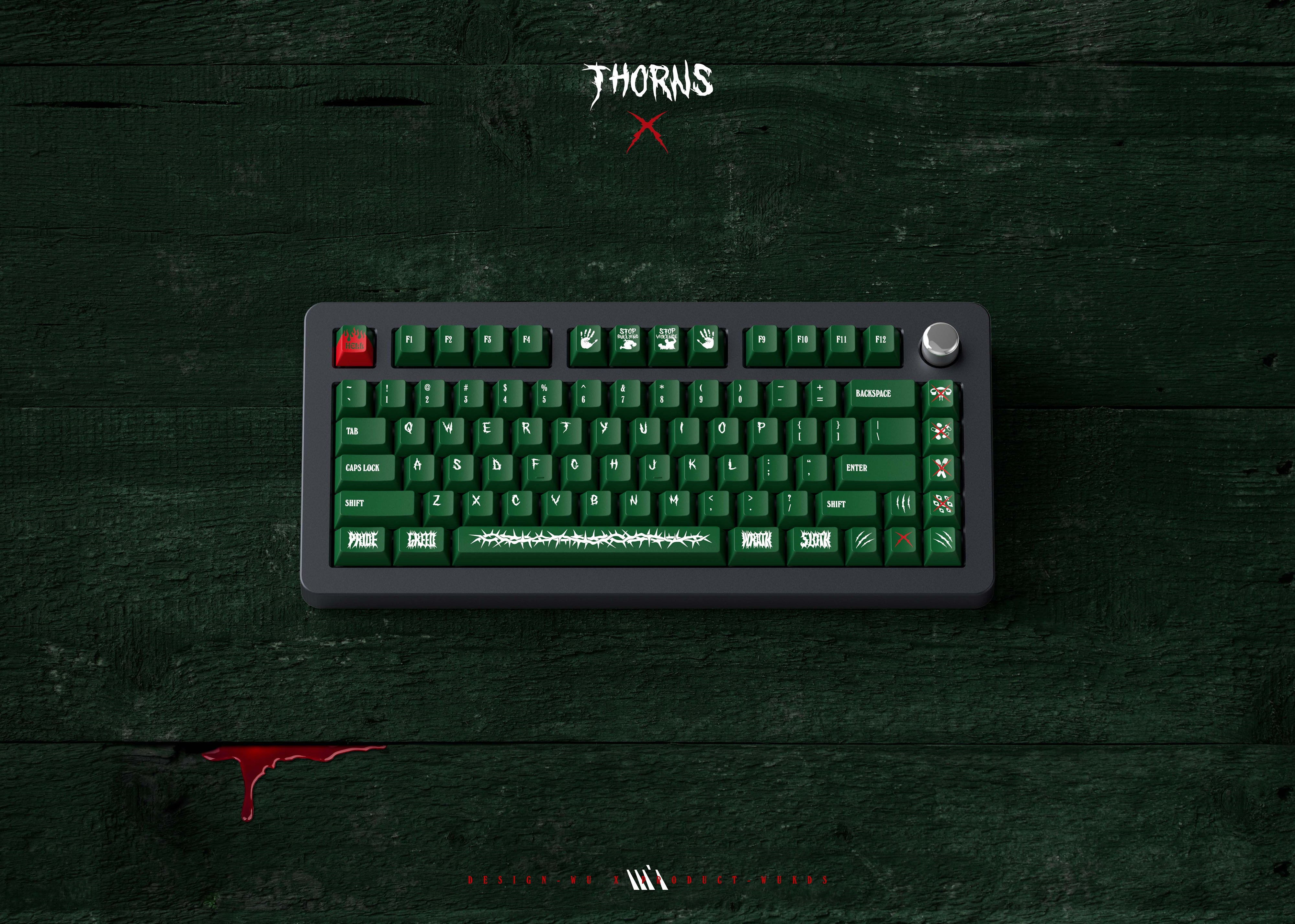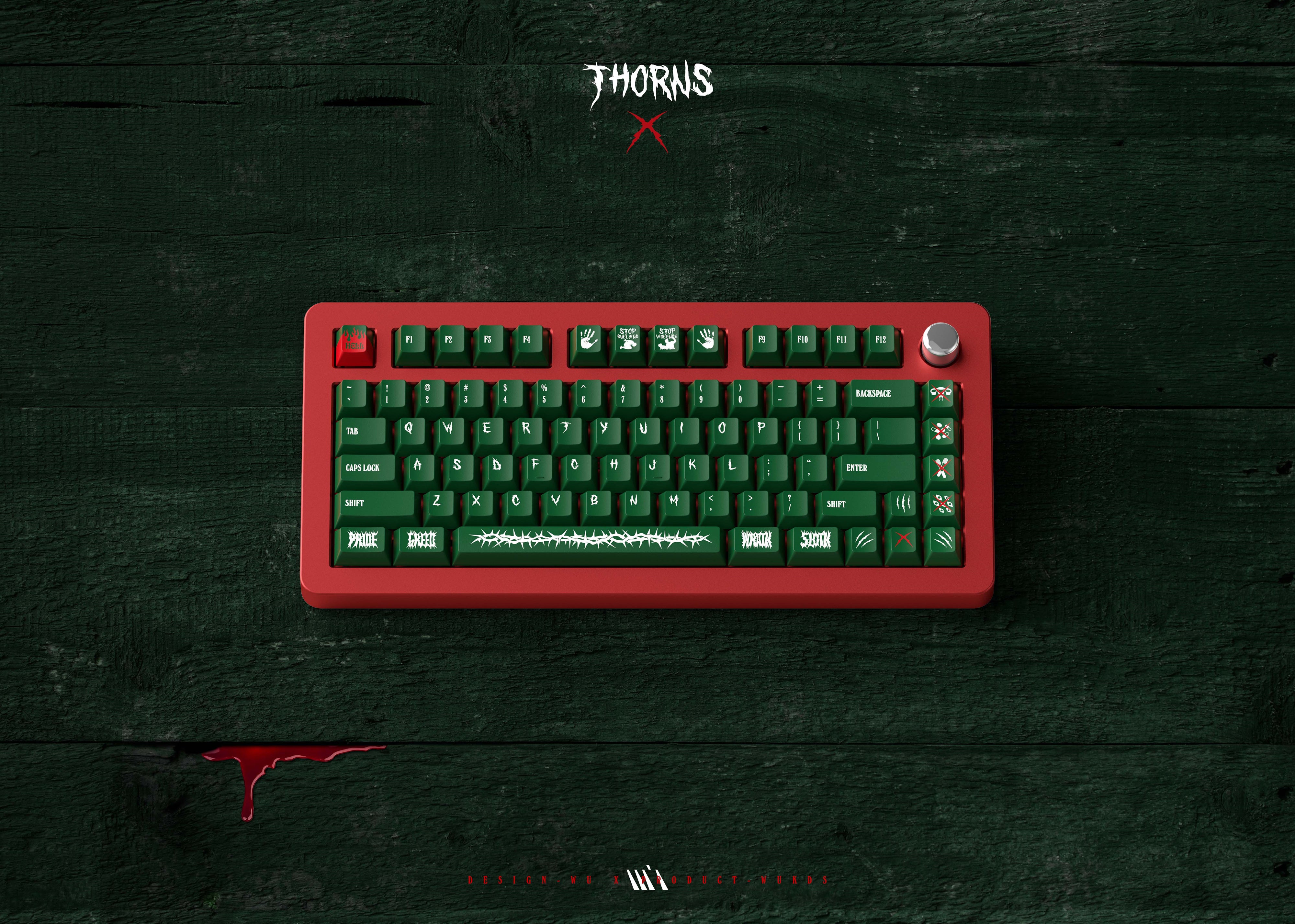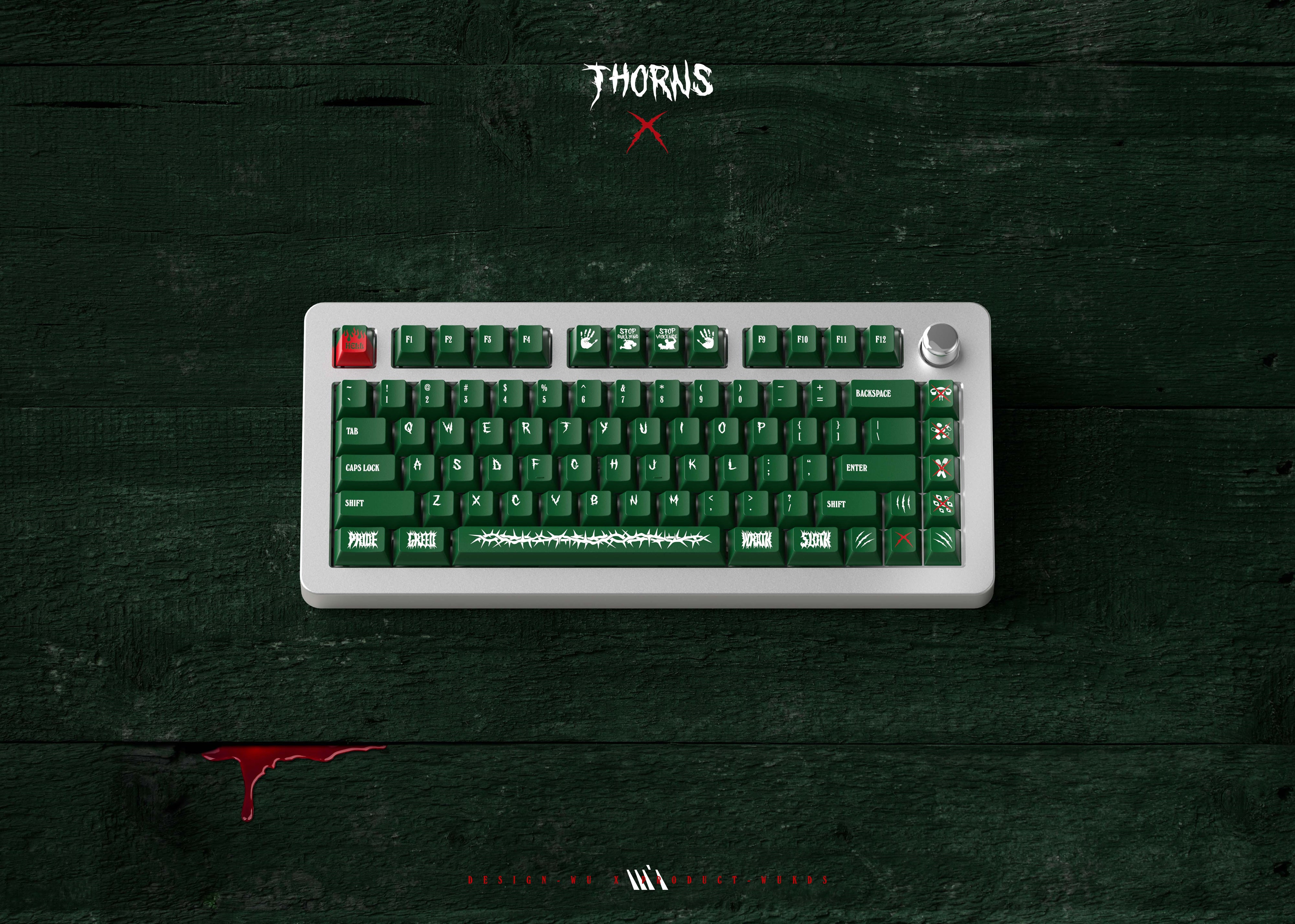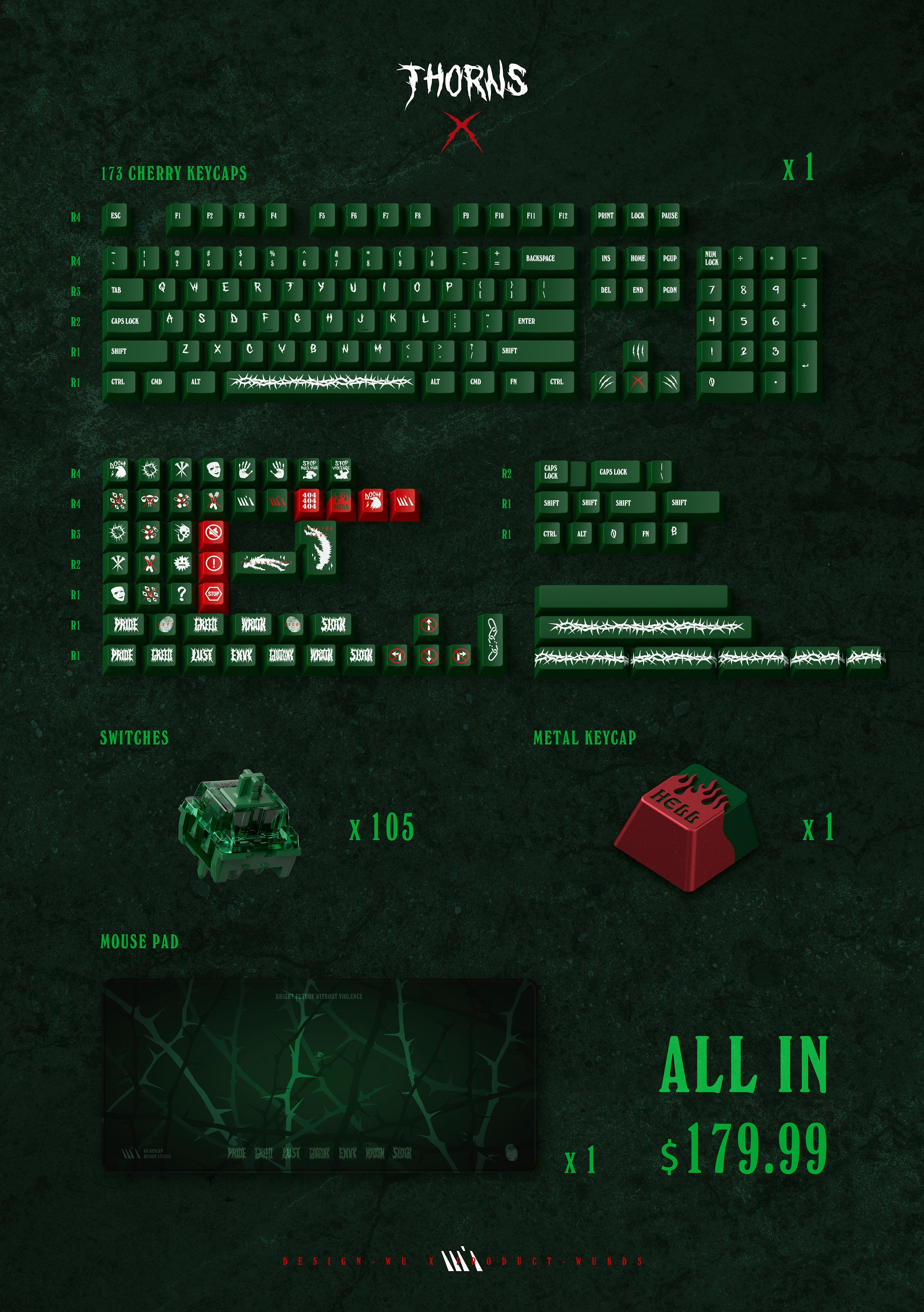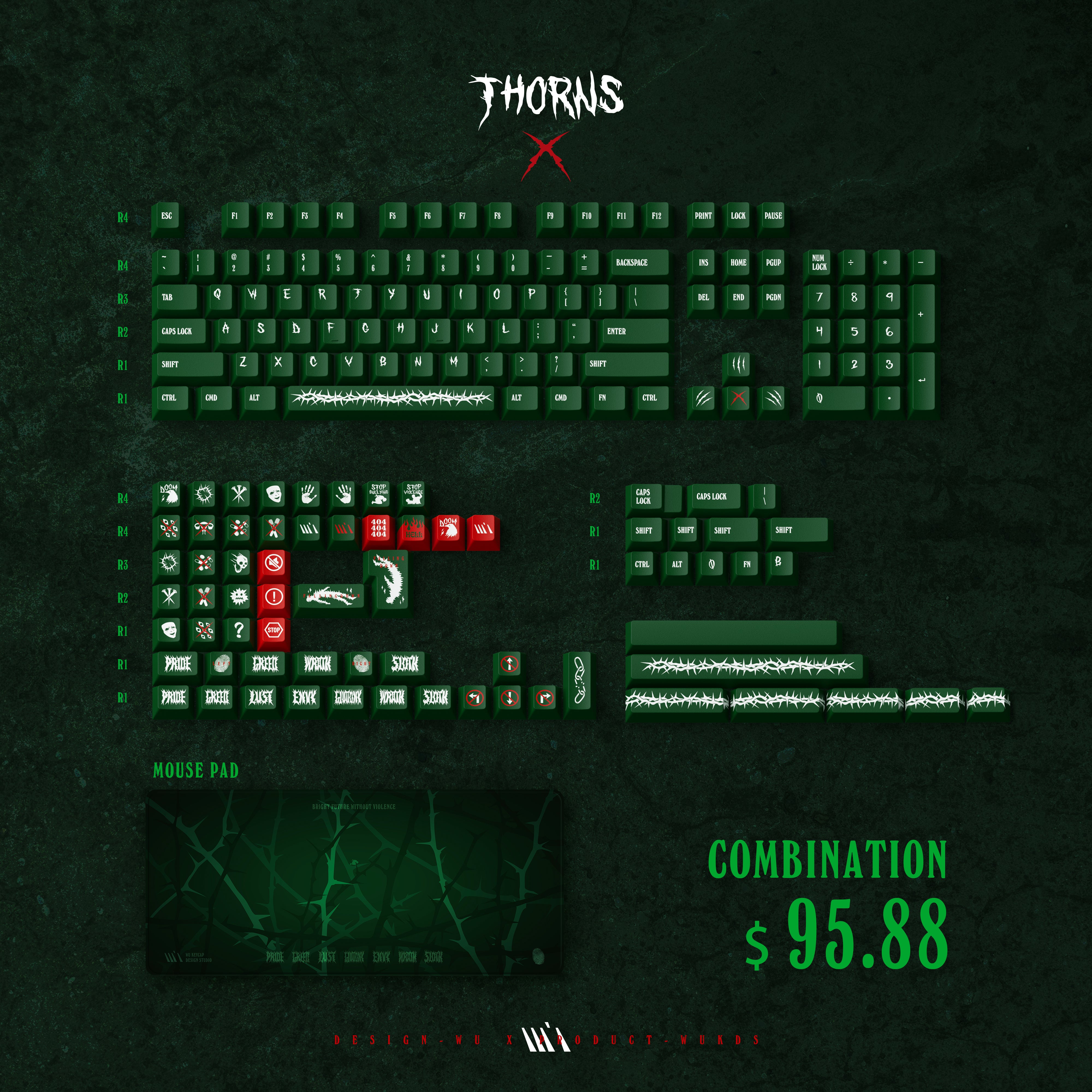 WUkds Thorns Keycap
---
Thorns
Campus bullying, domestic violence, voyeurism and sneak shooting, hallucinations caused by poison, patriarchal behaviors, etc. grow like thorns, all of which are hurting this society; the current society is full of evil thoughts, just like the one I have seen The seven deadly sins mentioned in the movie: arrogance, greed, lust, jealousy, gluttony, anger, and laziness; today's seven deadly sins also have many explanations at different levels, but the same thing is to expose people's crimes committed by evil thoughts. offense.


I just appeal to everyone on this theme: Don't stand by and dare to lend a helping hand.
Mouse Pad:900*400*4MM
* Note: This is a Keycap, Not a Keyboard!!!!
*Number of Keys: 173 Keys
*Height: Cherry Profile
*Material: PBT DYE-SUB
Keycap thickness: 1.7mm

【Many styles of personalized supplementary keys】: This keycap set has a large number of personalized supplementary keys, you can use them to assemble different styles of keyboards according to your own ideas. When you get tired of one color style, you can change your keyboard to a new style by swapping out a few keycaps.

【Widely Compatible】: 173 keycaps can be used for most ANSI US layout mechanical keyboards, and any key switch with a cross-shaped axis. 173 keys can fit for 61/87/104/108/84/64/98/96 mechanical keyboard.With 7U space bar and 1.5UAIT CTRL key and double B key.Compatible with Alice mechanical keyboards.
【Dye-Sublimation PBT Keycaps】: With high-quality PBT material and an anti-grease coating, these keycaps provide top-notch durability and a great feel for your typing. less prone to grime buildup. The Dye-Sublimation technology made the color has penetrated into the keycap, the service life of up to ten years will not fade.
【Extra-Thick Key Walls】: The thickened keycap wall makes the keycap more sturdy and durable. The quality is not lost on those expensive keycaps. Packed in blister and carton with a keycaps puller, it is an absolutely worthw
Thorn mouse pad specific information is as follows:
[Product size]: 900*400*4MM
[Product material]: natural rubber + heavy microfiber cloth
[Printing process]: thermal transfer printing
[Edge sealing process]: Precision locking edge
The details of the Thorn Switch are as follows:
[Material of upper cover]: PC (new mold)
[Bottom material]: Modified nylon (new mold)
[Axis material]: POM (new mold) linear
[Trigger stroke]: 2.0mm±0.3
[Bottom stroke]: 3.5mm±0.3
[Trigger pressure]: 45g±5g
[Bottom pressure]: 55g±5g
[Spring specification]: double lengthened spring (gold-plated)
[Service life]: more than 5000w times
The specific information of the HELL thorn metal personality key is as follows:
[Product height]: Original factory R4 height
[Product material]: 6063 aluminum
[Product Price]: 128 yuan
[Production process]: full CNC + anodizing
[Keycap weight]: about 3.7 grams
[Product structure]: Composed of two separate keycap structures
Thorns ALL IN:
Thorn theme full set of keycaps 1 set, 105 thorn switches, 1 thorn metal personality key, 1 thorn table mat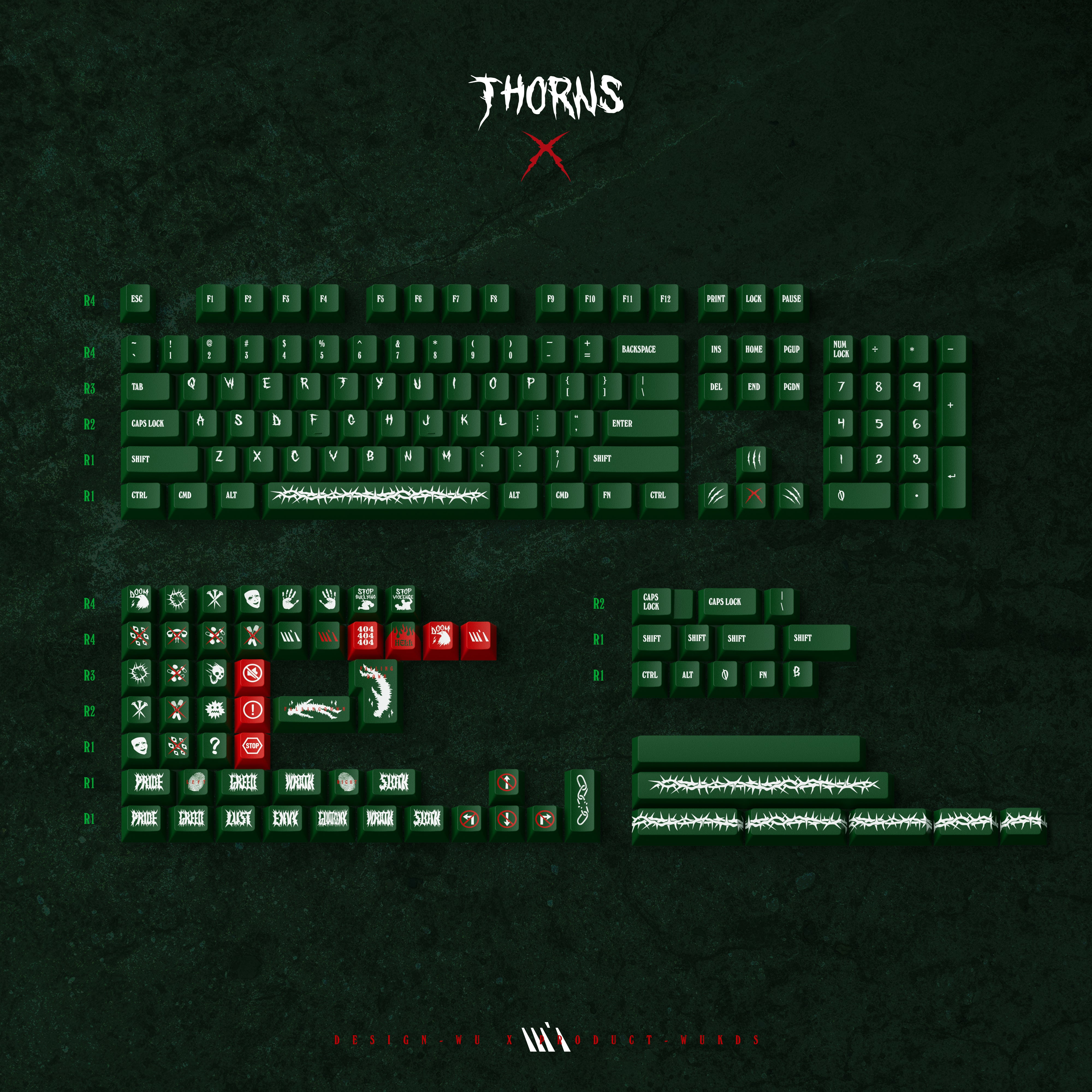 This product has no reviews yet.